In 2009, I wrote the curriculum for and directed the opening of a small language school in rural Oaxaca, Mexico.
At home in the U.S., I taught academic writing to first year and international graduate students and ran internships and practica for international pre-service teachers at the University of Idaho.
In 2012 and 2013, I was a Senior Fellow with the U.S. Department of State's English Language Fellow program in Vallabh Vidyanagar, Gujarat, India where I worked with hundreds of primary, secondary, and university teachers.
After the Fellowship, I returned to India as an English Language Specialist in teacher training, academic and research writing, and materials and curriculum development.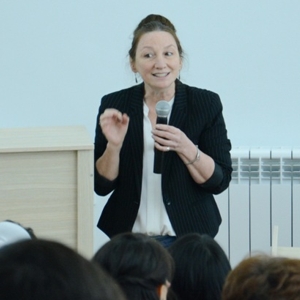 If I'm not working, I'm probably playing guitar or roaming the U.S. in my rare 4X4 Sunrader. If you'd like to see more of my work, please get in touch.